Grading and Excavation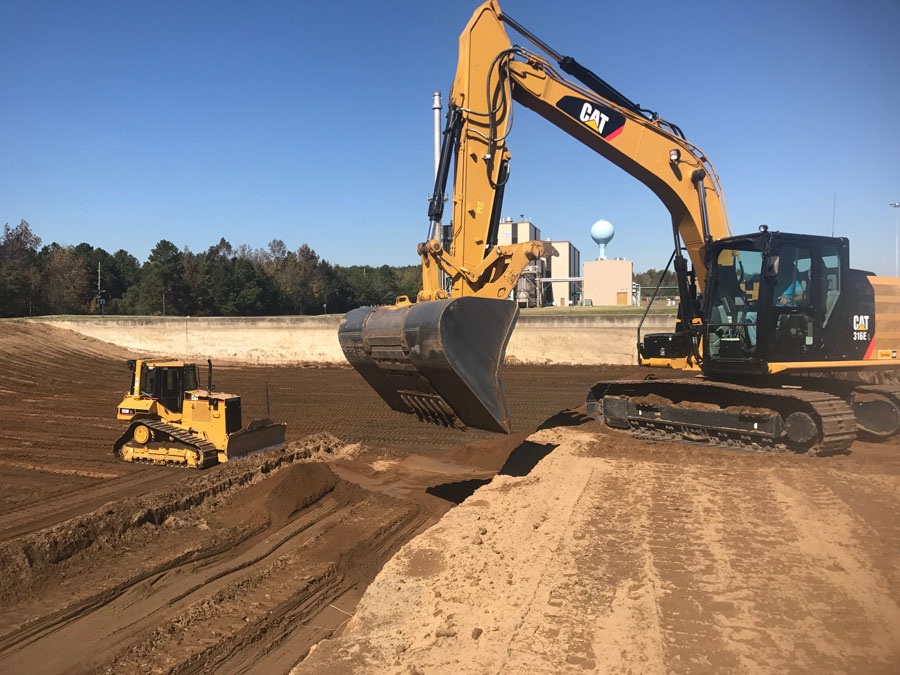 Grading Services
When performing construction work such as a foundation, road, land-scape, or surface drainage, it's important to ensure a level base.
Grading land occurs only after the land has been excavated clearing trees, compacting dirt, cut and fill and land prepping.
Yard grading is another term often used for yard leveling or landscape grading. Grading is used to deflect water, creating drainage pathways, land leveling, control soil erosion, or site preparation.
Excavating
Excavation is the process used which consists of sloping land or moving the earth with heavy equipment.
The equipment includes backhoes, compactors, front end loaders, trenches, trackhoes or dozers. The equipment will form the land by cutting, digging, and scooping to obtain desired results.
We remove trees, rocks, brush, and test for compaction.
If your project requires earth moving of any kind, we will ensure a smooth and safe process and are well-trained to handle all your excavation needs.
Landscape Improvement & Maintenance
Complete Landscape Design & Construction